Sundays are when my kitchen is happening. My typical weekdays don't get me walking in the door until just before 7:00 so I have to be ready for action well in advance. I typically have 3 main recipes picked out and shopped for on Saturdays. My goal is to have a dinner to serve Sunday night and then dinners prepped for Monday through Thursday evenings that will require minimal time to get on the table once I am home. This week my dinner menu looks like this:
Very adorable meal planning pads that my daughters found for me at Anthropologie!
(Too bad they don't know I like to start on Sunday…)
So, to be ready for this week, on Sunday I will:
Make Vegetable Gratin X 2
Roast Chicken
Make Quiche X 2
Assemble Fish Packs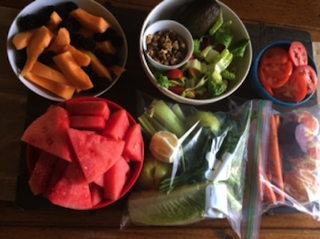 I am pretty efficient so I anticipate that this will take me approximately 60-90 minutes. During this time I also like to prep a few zip lock bags with ingredients for making juices and make sure I have a few salads in place to take to work for my lunch. I find that it is easier to knock it all out when all the produce is pulled out and assembled for how we will use it during the week. When my girls were younger this was a time that I would get them involved in prepping items to throw into their lunches.
Vegetable Gratin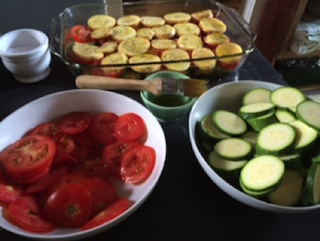 (4 servings X 2)
Zucchini – 6-8 depending on size
Roma Tomato – 10-14
Potato – 6-8 depending on size
(adjust amounts for how many mouths you are feeding…)
Olive Oil – enough to lightly toss zucchini and potatoes in
Kosher Salt (makes a huge difference in taste in case you haven't tried cooking with before)
Herbs – I like fresh thyme, basil or rosemary. I also like dried Herbs de Provence.
Parmesan and or Goat Cheese Crumbles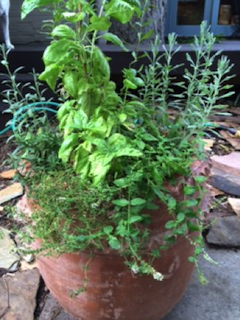 Slice vegetables thinly. Toss zucchini and potatoes in olive oil. Sprinkle with salt and herbs.
Start by layering potatoes on the bottom, then zucchini, then tomatoes. You can also alternate potato, zucchini, tomato in a spiral for a round dish. Sprinkle with a little parmesan.
Bake covered with foil in oven at 375 degrees for 60-75 minutes. Times vary with thickness of gratin. Remove foil and sprinkle crumbled goat cheese on top and bake another 10 minutes until vegetables are all tender.
Since I make two pans, I go ahead and bake off both pans. With the pan I am saving for later in the week I keep the foil on and once the vegetables seem almost cooked I remove it from the oven. When I reheat it later in the week, I put it back into a 375 degree oven with the foil off for about 30 minutes. I add a sprinkle of goat cheese after about 20 minutes.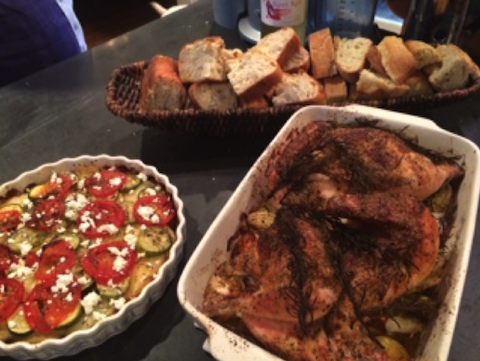 Quiche
For Quiche prep I skip a big step. I purchase a two pack of whole wheat quiche crusts in the freezer section at Whole Foods. Then I follow a basic quiche recipe:
| | | | | |
| --- | --- | --- | --- | --- |
| Custard: | plus | Filling | plus | Cheese |
| 4 eggs | | Sauteed Onions | | Gruyere |
| 1 1/4 C Milk | | Sauteed Spinach | | Swiss |
| 1 tsp of salt | | Steamed Broccoli | | Cheddar |
| | | Sauteed Mushrooms | | Goat Cheese |
| | | Sauteed Leeks | | Parmesan |
| | | Sauteed Sliced Zucchini | | |
| | | Sliced Roma Tomatoes | | |
Note: I like to sauté onions or leeks with olive oil and herbs and then add vegetable and sauté until cooked al dente. I mainly want to get the excess water out of the vegetables before putting it in the crust. I just put tomatoes in raw.
Whisk custard ingredients. Decide what fillings you are using. I usually make two different quiche when I am prepping for a week with quiche on the menu. Place layer of grated cheese on bottom of crust (approx. 1/2 C). Top with filling. Sprinkle another handful of cheese on top. Pour custard over. Sprinkle 1/4 C parmesan on top of custard. Bake at 375 for approx. 40 min.
Favorite combinations:
Sauteed leeks and thyme with sliced zucchini / gruyere and goat cheese
Sauteed onions thyme and spinach with Gruyere (below left)
Steamed broccoli with sautéed onions and goat cheese (below right)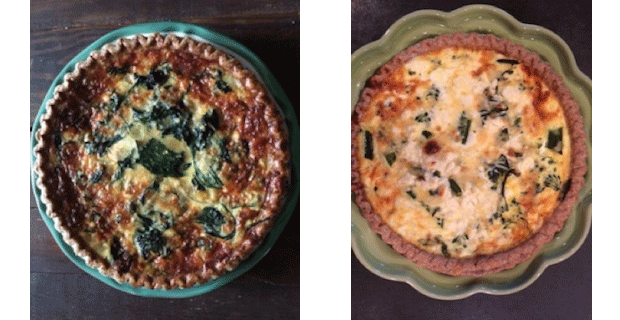 I bake off both quiche on Sunday. I let them cool and wrap them in foil and store in refrigerator. I reheat at 350 degrees for approx. 25 minutes.
Fish Packs
Tear off a good size piece of foil for each serving. Toss green beans and peppers in olive
oil and a pinch of kosher salt until lightly coated. Place vegetable on foil center. Place Tilapia filet on top of. Sprinkle a little salt and drizzle a little olive oil on fish. Place two slices of lemon on top of fish and a sprig of thyme. Wrap in foil and secure seams. Bake at 400 degrees for approx 30 minutes or until beans are cooked to desired texture. Serve with quinoa, rice or baked new potatoes. If baking with new potatoes use small potatoes and wrap in separate foil piece and place in oven 10 minutes before fish.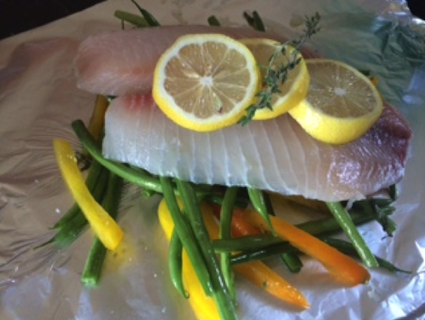 On Sunday I go ahead and prep my fish packs and have them in the refrigerator ready to go. I plan for this meal early in the week since it is fish and is better fresh.
The only thing I didn't mention is roasted chicken. Sometimes I pick up a pre-roasted chicken from Whole Foods. If I am making a chicken at home, I like to pan sear it in olive oil with a salt and pepper and tarragon or herbs de Provence rub. Then I bake it off in the oven at 375 degrees until it is done. I have found this usually takes 75 minutes or until the internal temperature reaches 165 degrees. Perfect timing with the gratin on Sunday night. I only make one chicken which covers us for two nights. My oldest daughter is in college and my younger daughter is a vegetarian so she has her gratin with a fried egg.
I have found that it is such a time saver to get all the weeks food ready to go on Sundays. During the busy work and school week we have so much less to prepare and clean up. When I get home while I am heating up the meal I slice fruit or make a salad to accompany the meal.
I would love to hear any ideas or recipes you have in your family for being able to serve healthful quick meals during the week. Email me! Alexiacamfield@gmail.com.
Juice Packs
Green Juice: Lemon Parsley Green Apple Cucumber Celery Romaine
Carrot Beet Orange Juice